AWARD WINNING CAMPAIGN: 2013 Toy Drive
2013 Carle/Salvation Army Toy Drive campaign Integrated marketing campaign encouraged donations to the annual Carle/Salvation Army Toy Drive November-December 2013. The campaign helped garner 2,200 toys and $2,000 in monetary and gift card donations for children in need in Champaign-Urbana, Ill., and the surrounding communities. Campaign included: • Outdoor • "Elfie" cut-out to mark toy drop-off locations • Cut-out ears for donors after they earned their "elf-esteem" • Infographic poster • Web banner on carle.org • Facebook timeline art Campaign also included print ads, videos and social media backgrounds with same art, plus posts on social media and pitches that led to mentions in local media.
Winner of a 2014 Healthcare Advertising Award, Silver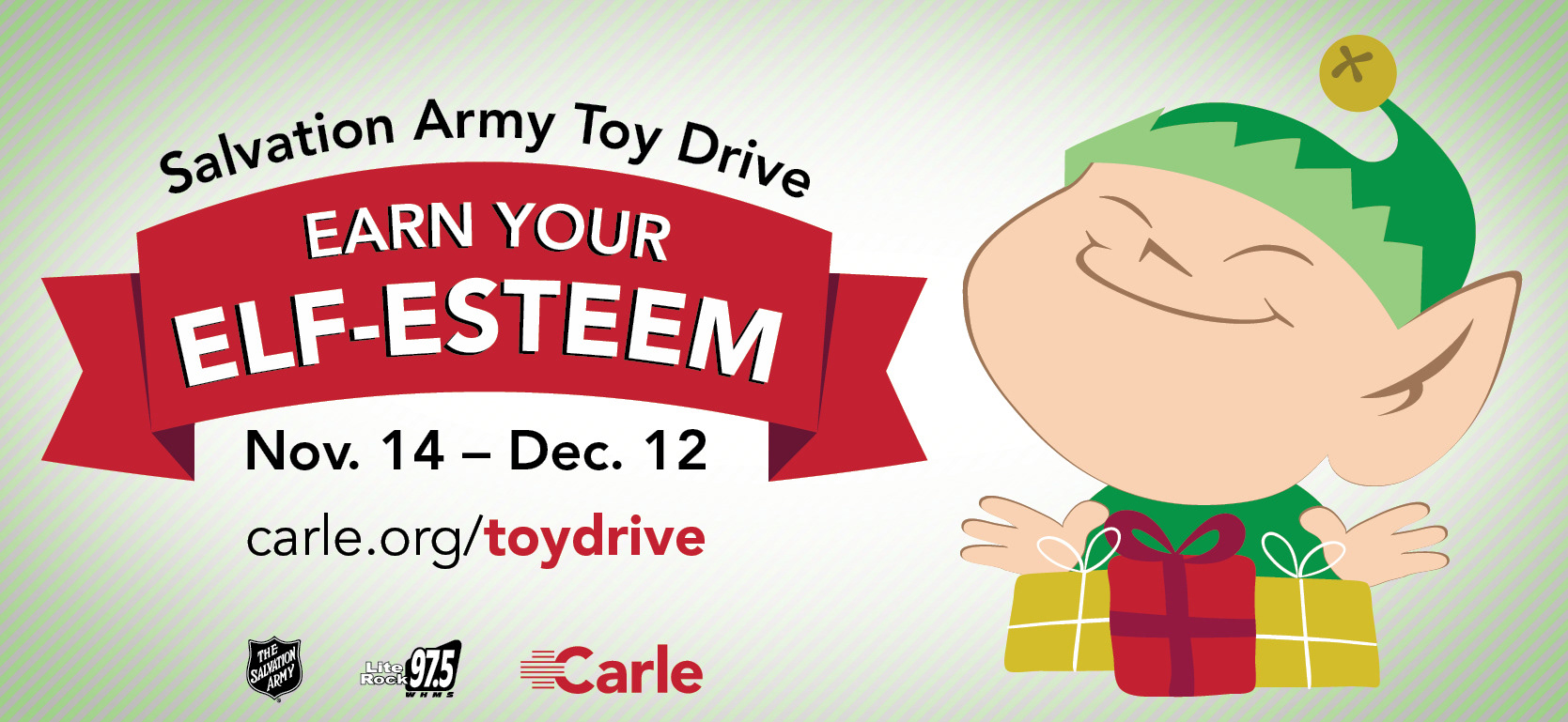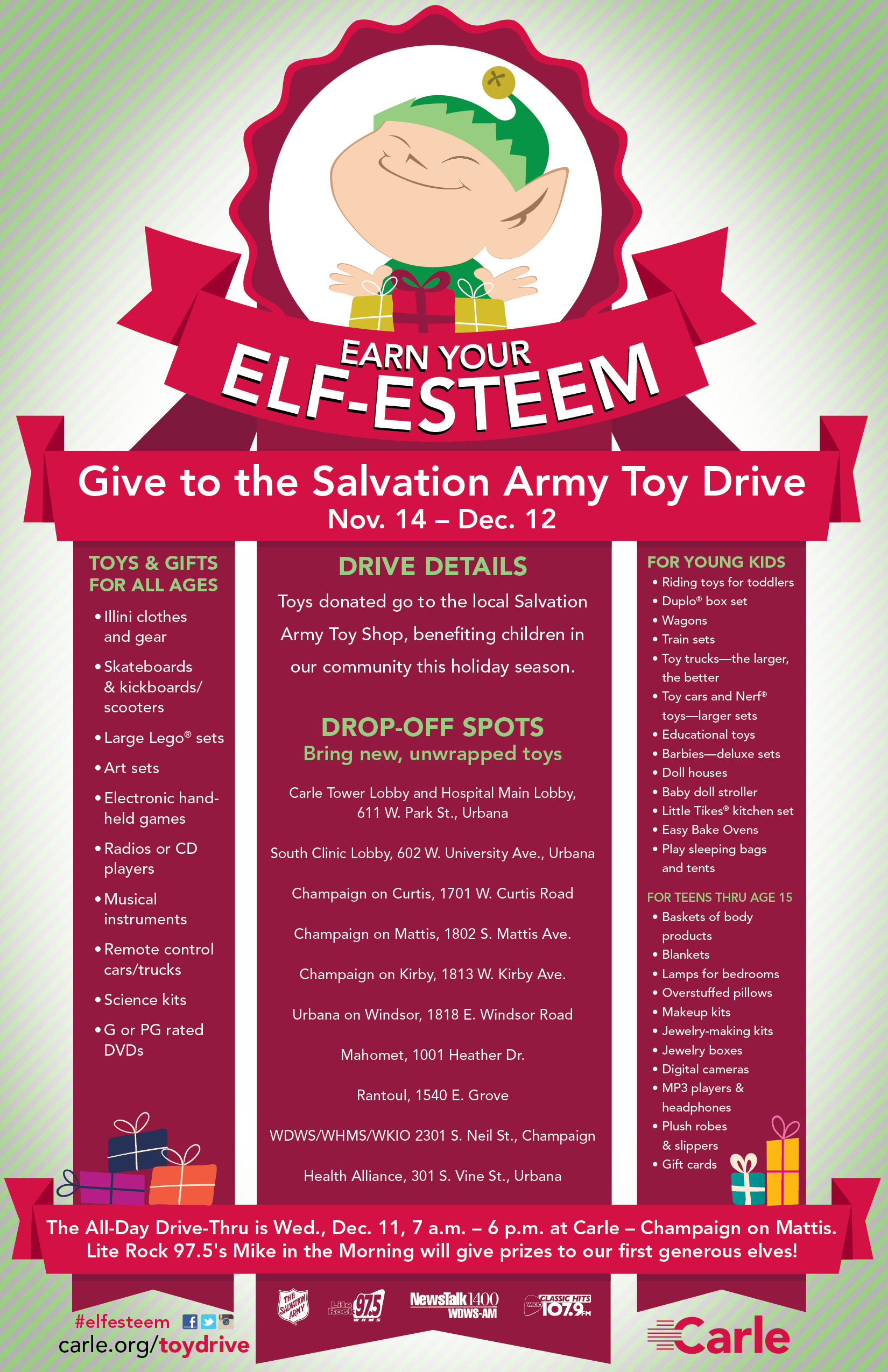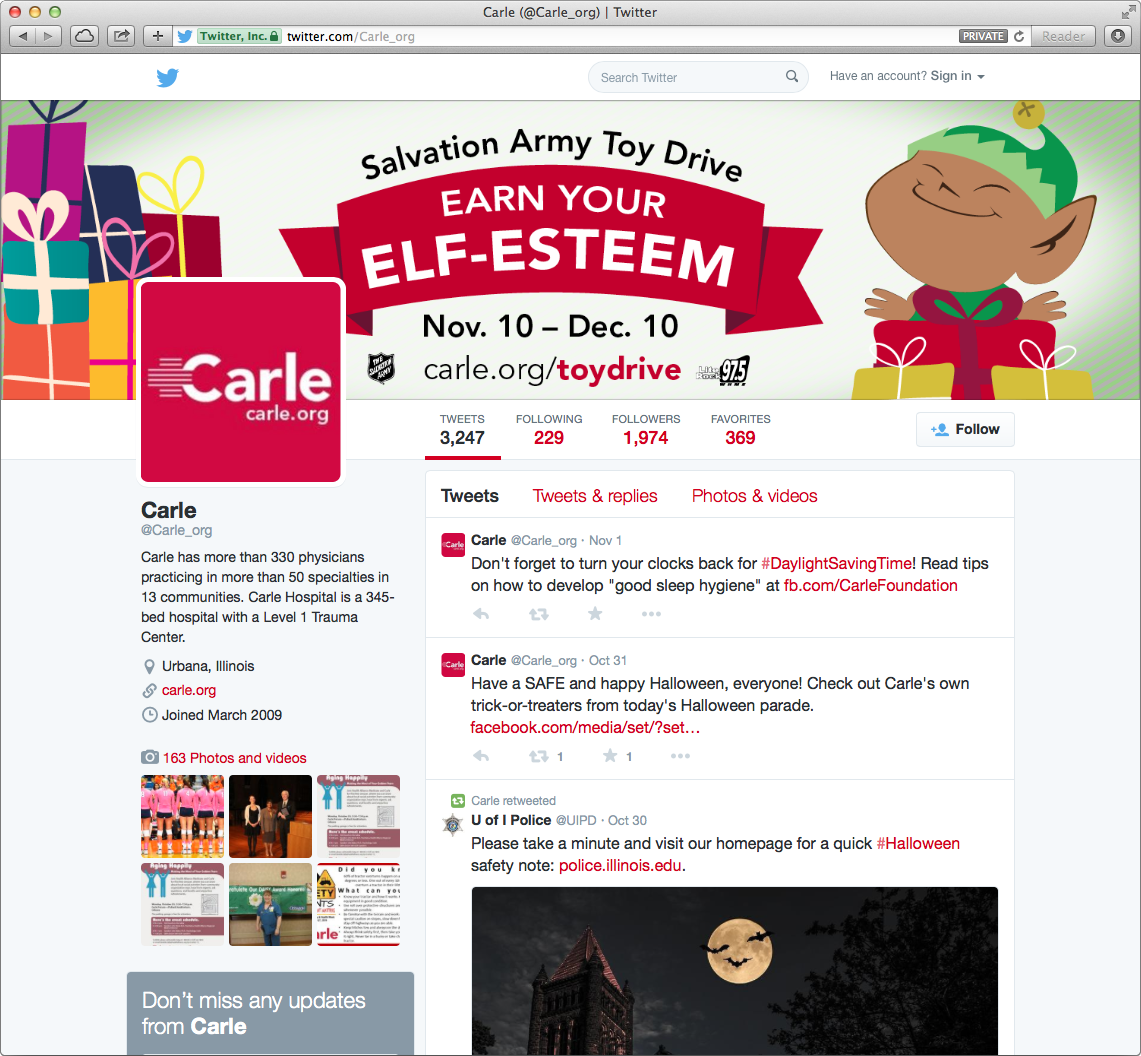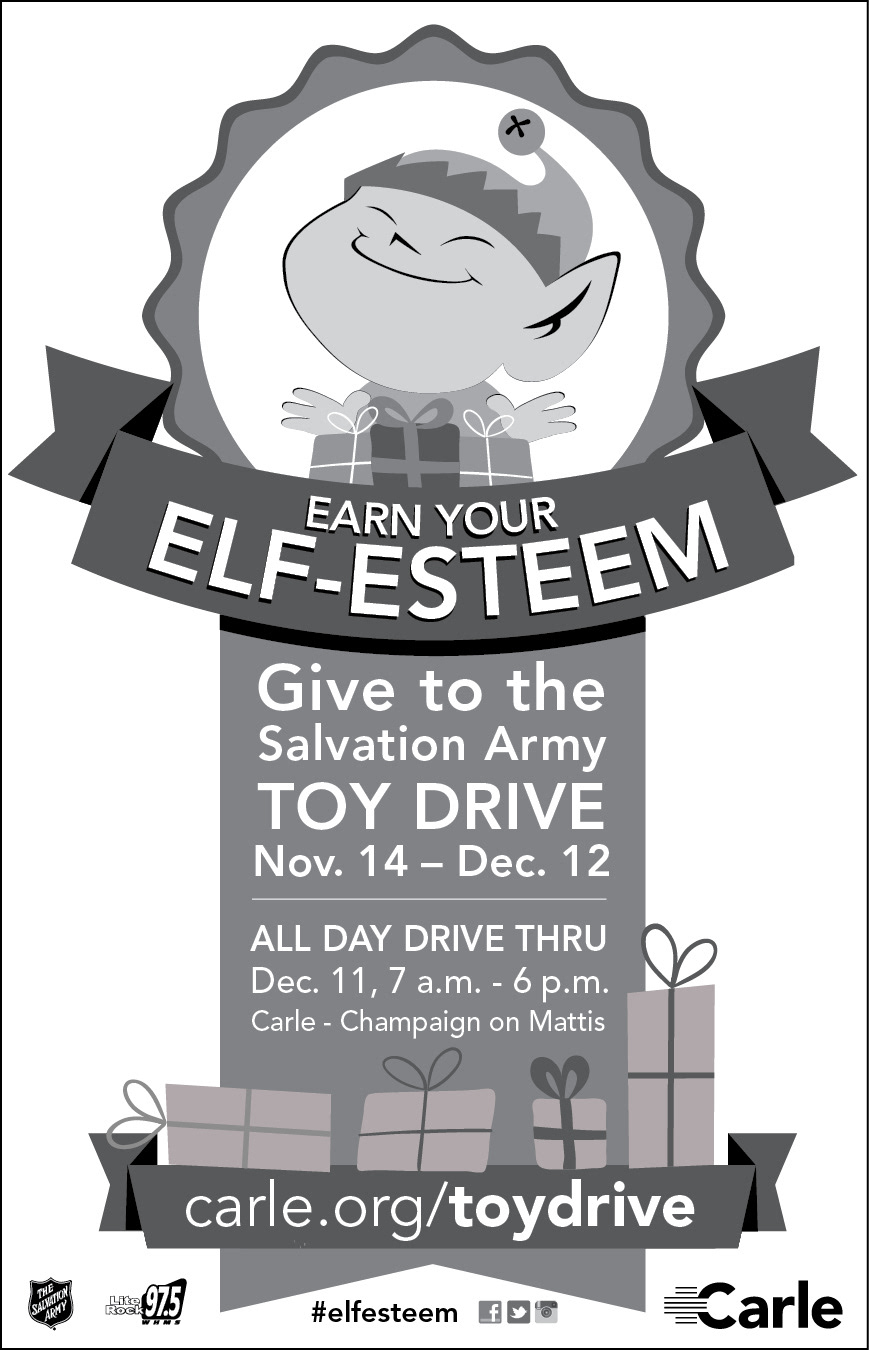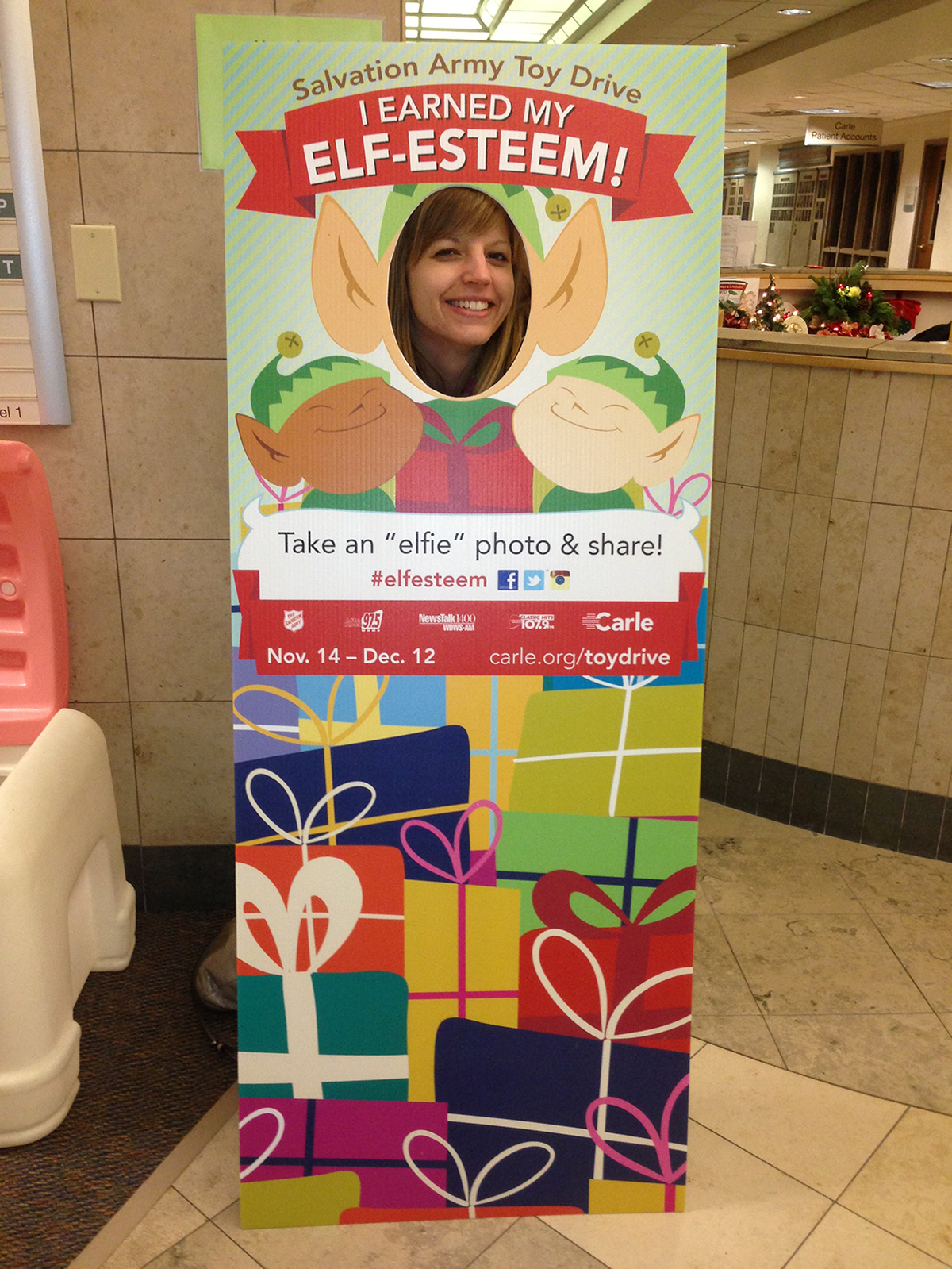 Screen art created for Toy Drive Videos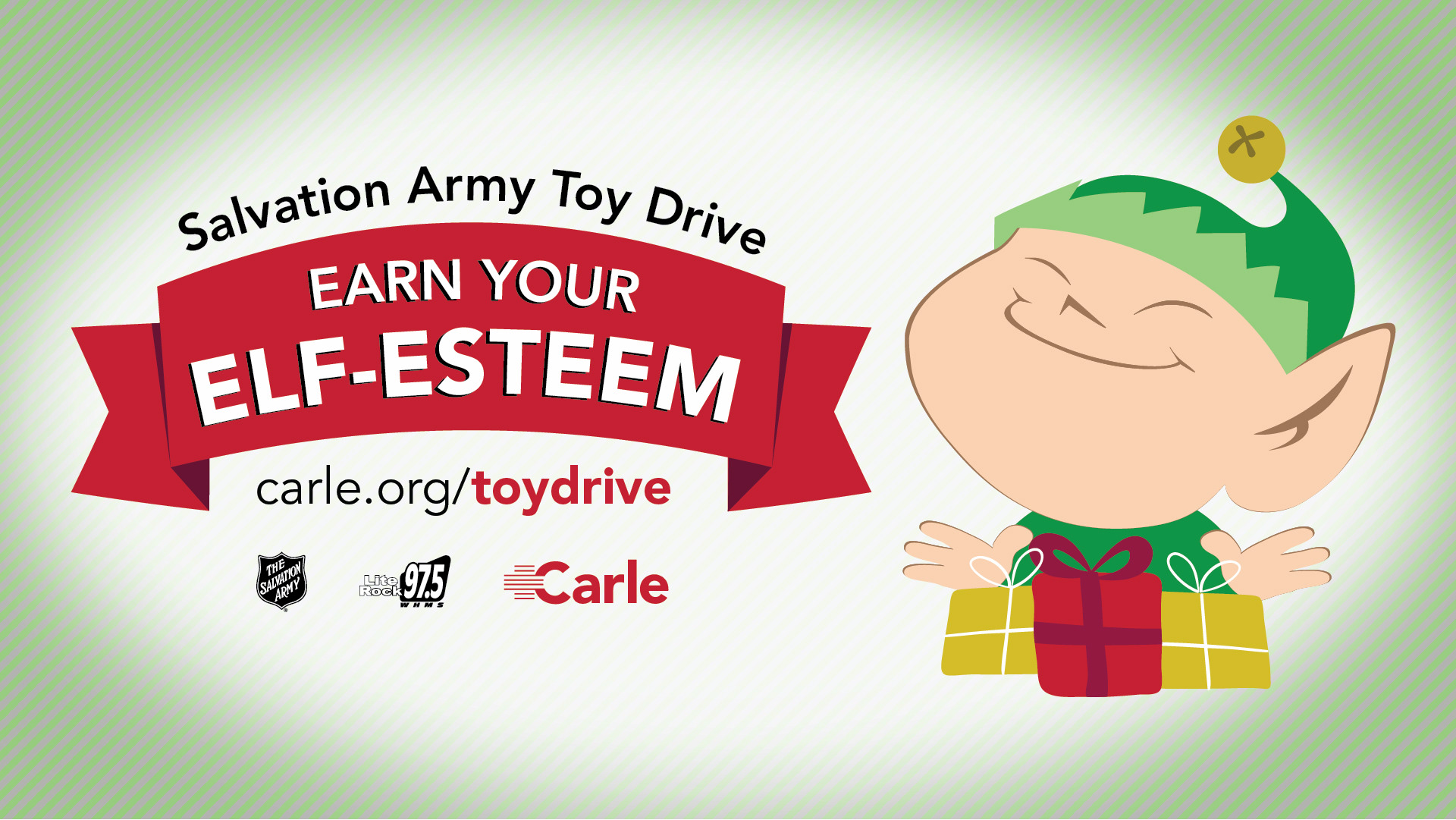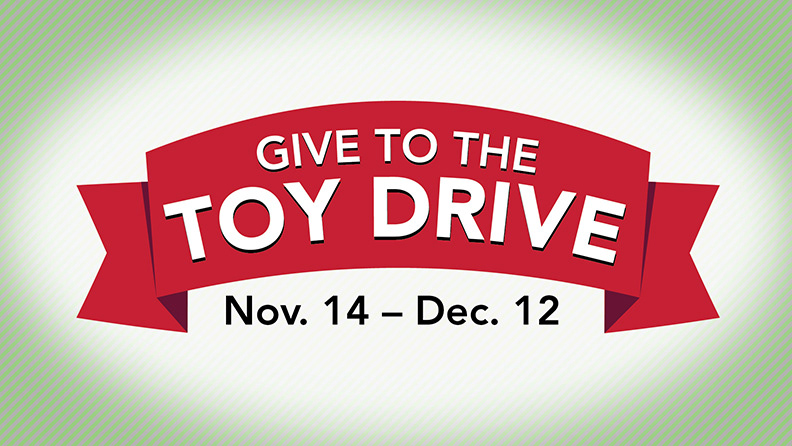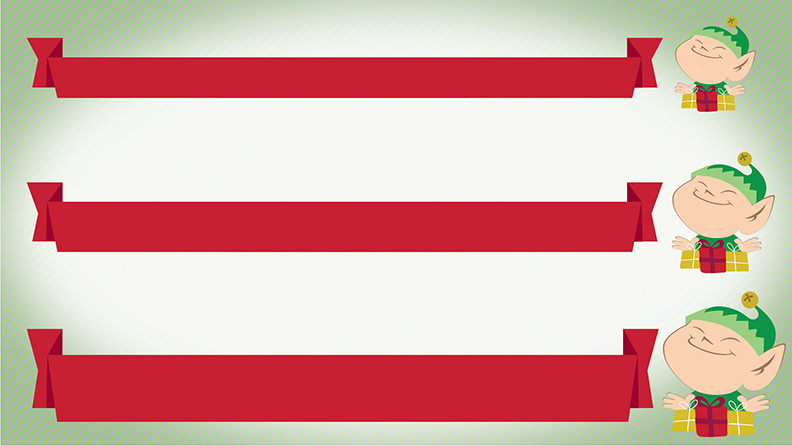 I created the storyboards and campaign art for the videos below.