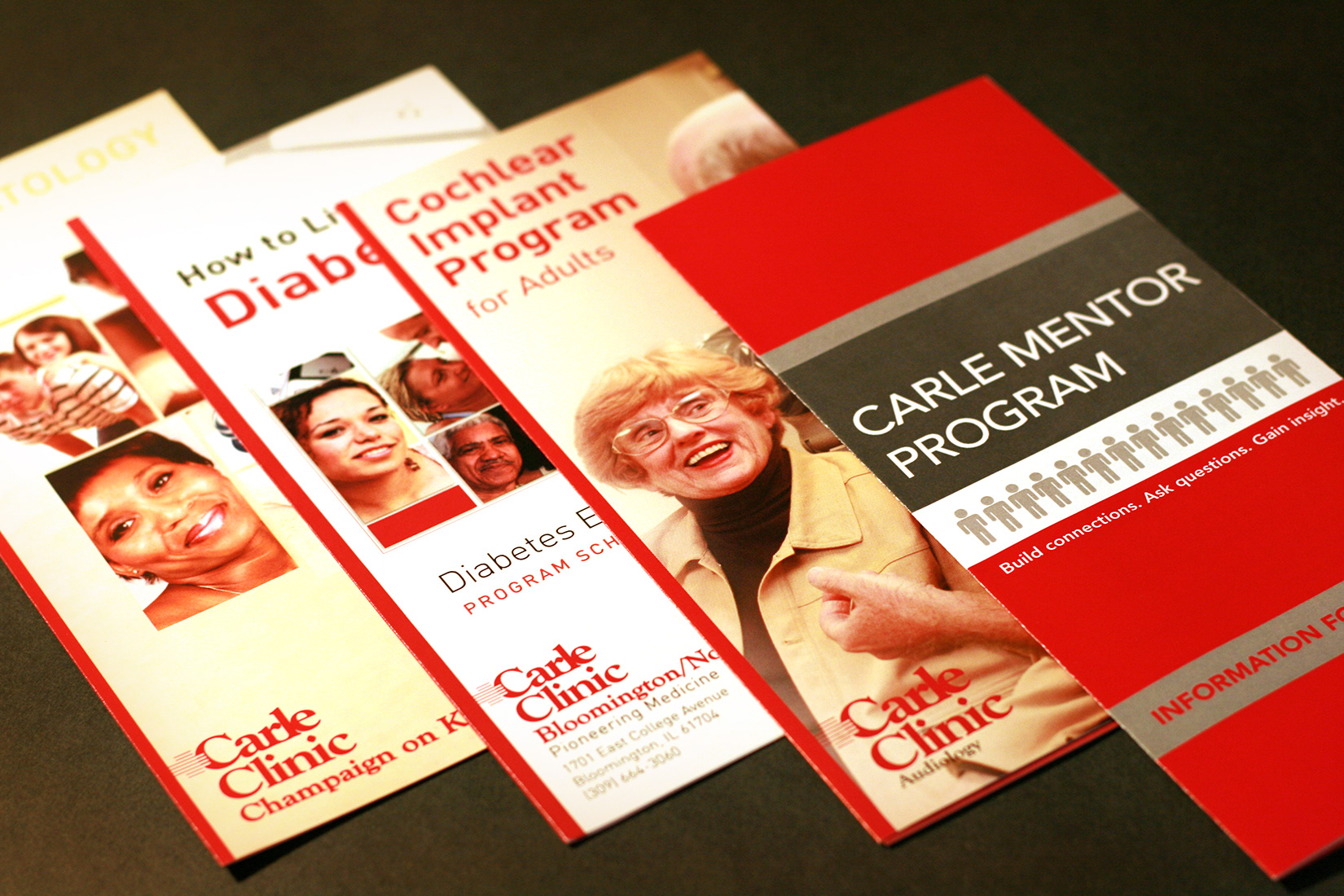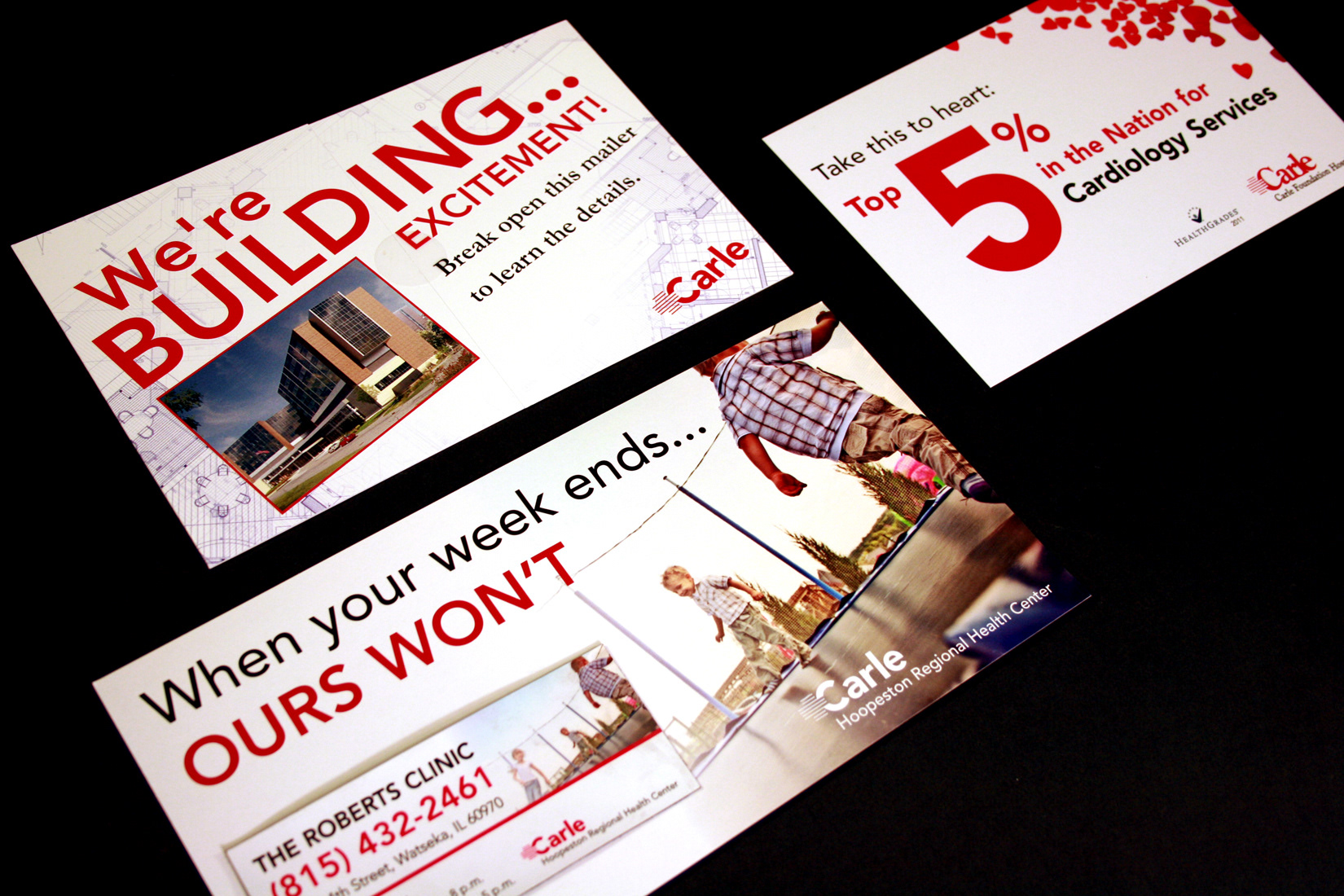 A promotional piece with variable inserts given out by Carle human resources at various career fairs to recruit new hires. 

I took the first photo featured below of this piece and the others were taken by Laura de Graaff of Laura de Graaff Photography.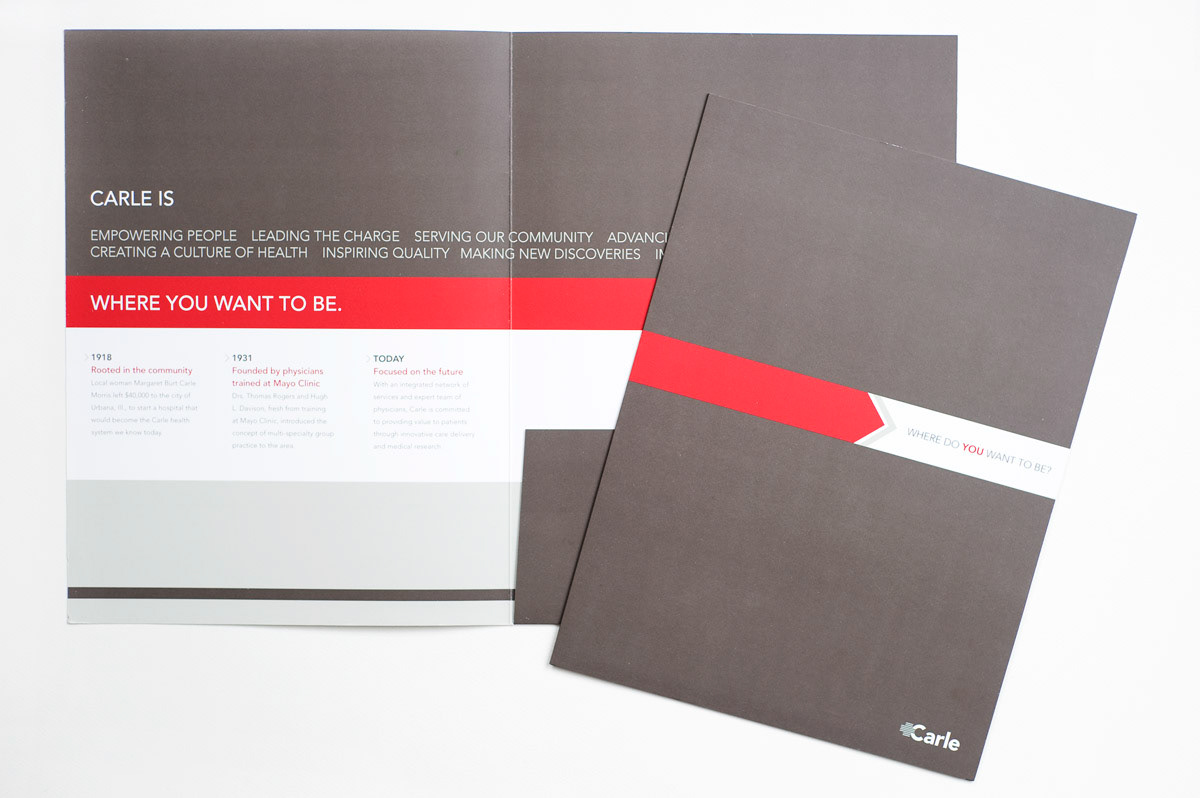 Foundation Day 2011 theme and collateral
Theme and collateral pieces for 2011 Foundation Day event. Given the years theme of healthcare simplified, I designed the theme's appearance that was used on mailings, posters, syllabus covers, powerpoint graphics and name-tags - also designed by me.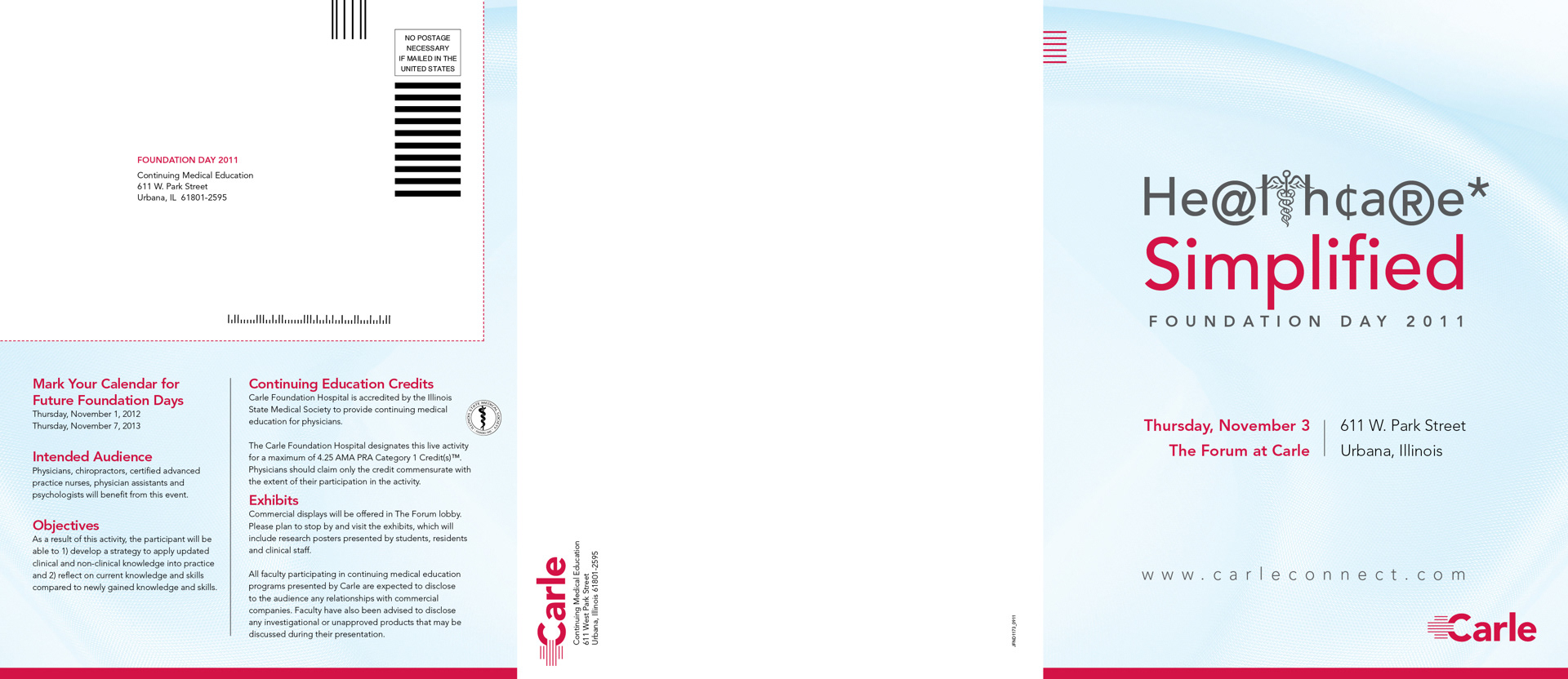 Heart & Vascular Institute infographic
Measuring in at 2.5"h by 39"w when unfolded - this educational piece on hearth health really made in impression.